Label – WPF Tutorials step by step-2
Hello folks, Today I will explain you regarding Label control in WPF. I have already explained you regarding how could we create new project of WPF and basic structure of WPF project.
Let's try to understand regarding Label by using below image: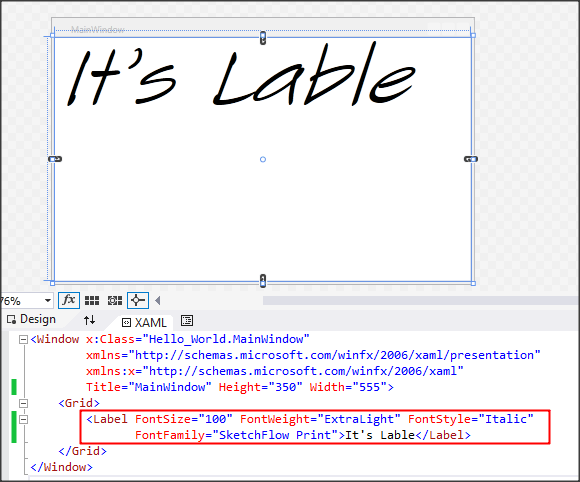 Lable is having below basic properties:
FontSize: Could set size of Font used in Label.
FontWeight: Set Font size like Thin,ExtraLight, Light, Normal, Medium etc.
FontStyle: Set Font style like Italic, Normal, Oblique.
FontFamily: Set Font Family.